We're working towards net zero, 'balancing' and then cancelling out the carbon we produce.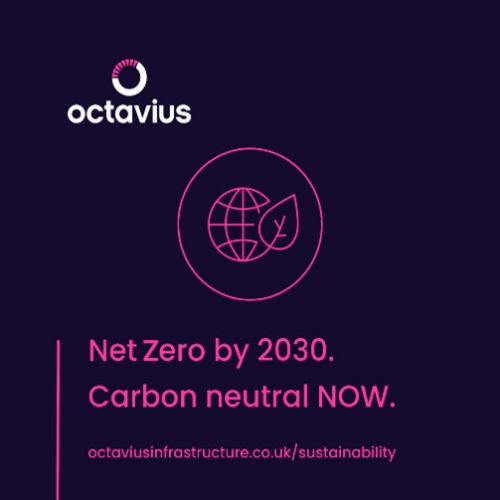 We're targeting Net Zero carbon in 2030 and are carbon neutral now for our direct emissions.
We have a programme for further reducing our direct and indirect emissions in alignment with the carbon hierarchy and wider agenda of natural capital ensuring a holistic approach is adopted:
Avoiding carbon emissions by scoping out and refining scopes of work.
Minimising emissions using less fuel, fewer materials, and using materials with lower embodied carbon.
Using alternative energy sources such as renewables and fuels sources such as certified and sustainable HVO and biofuels.
Applying best practice principles in the delivery of our projects including innovation, low carbon alternatives, ensuring we have a better understanding of eco-system services, lean management and more efficient ways of working.
Reducing avoidable waste using circular economy principles and targeting single use plastics.
Where we have exhausted the above options and have residual emissions, we have implemented a programme of certified offsetting both in the UK and abroad.
This delivers on the UN COP27 ambition to support developing countries with the challenge of climate finance.
Our framework to achieve this is based on the principles of PAS2080 carbon management and ISO20400 responsible procurement accreditation with the aim of achieving this by 2024.
We have a carbon steering group, consisting of enthusiastic volunteers from across the business, helping to shape and prioritise what we can do on our sites. Colleagues are welcome come along and support with ideas and actions.