From smart roads and motorways to precise surveys and cutting-edge gantries and communications, experience enhanced infrastructure performance.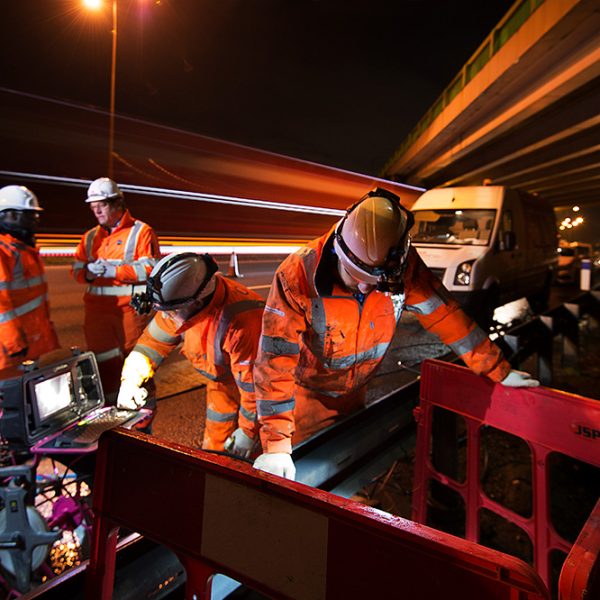 Active management of traffic flows helps keep people moving safely to their destination. We work with National Highways and Connect Plus M25 to design and install the infrastructure and technology that monitors traffic conditions and communicates 'live' information to road users.
A key component of the design for these projects, is the need for comprehensive asset data and ground conditions. Where possible we use non-intrusive methods to keep everyone safe. On the M25 we have used effectively to map the M25. The resultant 3D maps and visualisations aid both design and installation and the wealth of data becomes valuable for future network enhancements, saving cost and time.
Major motorway and highways projects require a detailed understanding of the existing assets prior to the assessment, design and construction of best solutions.
Survey data of the existing asset is essential to inform the design and delivery of these complex projects. Innovative approaches such as drone surveys are used to keep everyone safe and traffic moving, and we have engaged with leading specialist SENSAT to survey the M25, the output is a 3D digital map of the M25 'a digital twin' which can be shared across the framework contractors.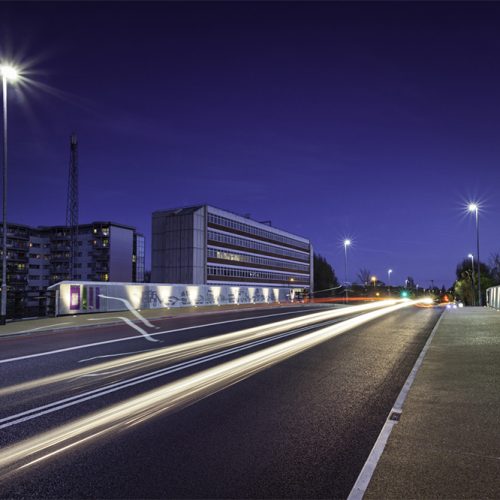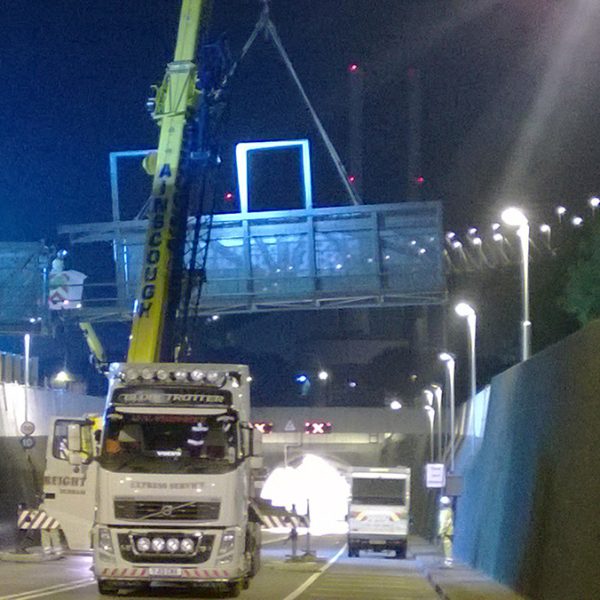 Gantries / Communications
Collaborative input from erectors, operators and maintainers produces designs that are safe to install, operate and maintain. Our aim is to reduce maintenance through product selection, remote monitoring, and the inclusion of safe access arrangements.
Quality and cost are balanced to provide the optimum solution for the life of the structure. Off-site fabrication, pre-assembly and innovative erection methods reduce impacts on road users during installation. Future proofing during design considers the potential for change and the impact it may have on durability and the specific access requirements. The aim is always to minimise network intervention and the impact on road users.