Through meticulous planning and fully integrated processes involving designers and our supply partners we deliver structural repairs, strengthening schemes, replacements and new structures that meet the diverse needs of all stakeholders.
Clever Solutions to Access Unique Environments
Railway structures always feature unique circumstances and requirements.
Attention to detail provides better outcomes for you and your customers.
Our portfolio of planned and reactive maintenance works projects includes the design and construction of footbridge renewal and refurbishments, new and replacement overbridges and underbridges, bridge deck replacements, bridge refurbishments and strengthening, multi-storey car parks, depots and lineside buildings.
Early engagement with our collaborative team ensures that your bespoke solution will take full account of the surrounding environment and will have buildability and construction safety designed in.
Our scheme implementation includes the design and installation of temporary works, possession planning, phasing and access measures. Project implementation is highly sensitive to the stakeholder and operational requirements of the live facilities and locations in which we are working.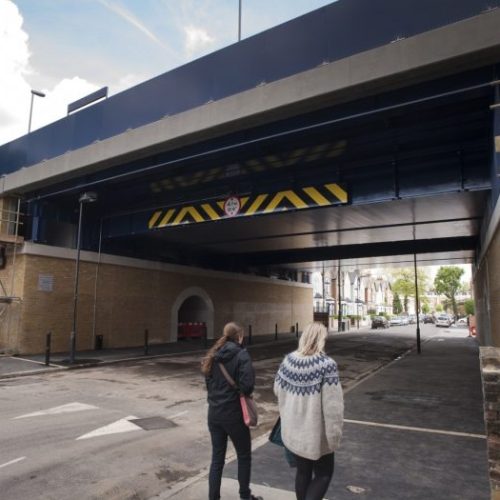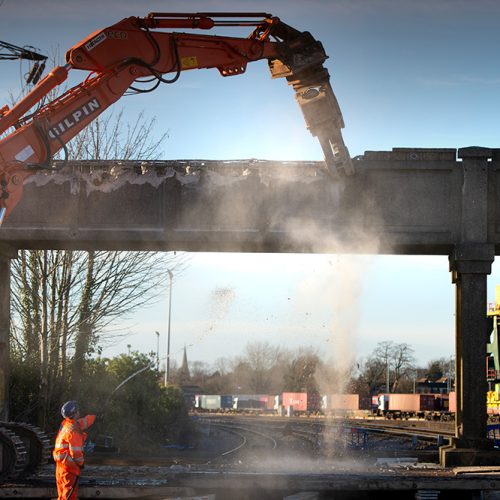 New & Replacement Bridges
Whether it's a new railway bridge or a replacement we take the same collaborative approach to minimise disruption and keep the public moving.  We have completed over 200 bridge schemes.
Each one reflects the specific customer needs and was designed to manage risk and maintain safety.  Designs, specifications and methodology integrate modern methods of construction along with information gained from wider consultation with operators and maintainers.
Working for SEGRO at Leigh Road, our extensive rail experience promoted an innovative solution for the installation of a new rail overbridge, efficiently gaining technical approvals through the Network Rail "outside parties" process.
At Broadstreet Underbridge, using advance off-site works ensured the critical rail possession period was met and the innovative use of dowels allowed reuse of the existing foundations.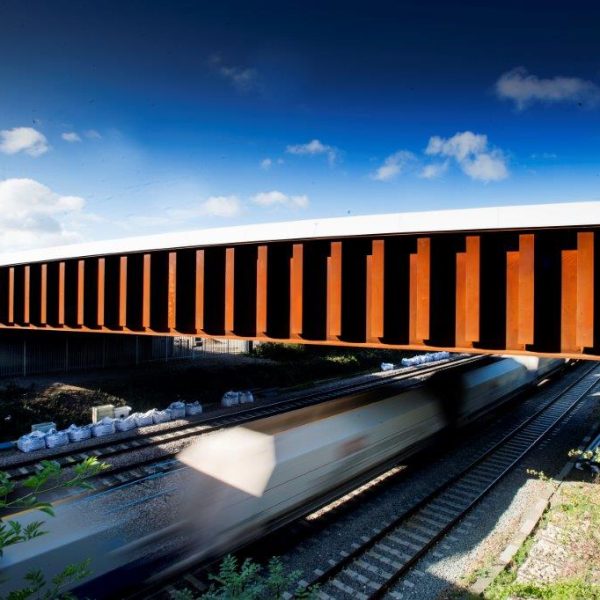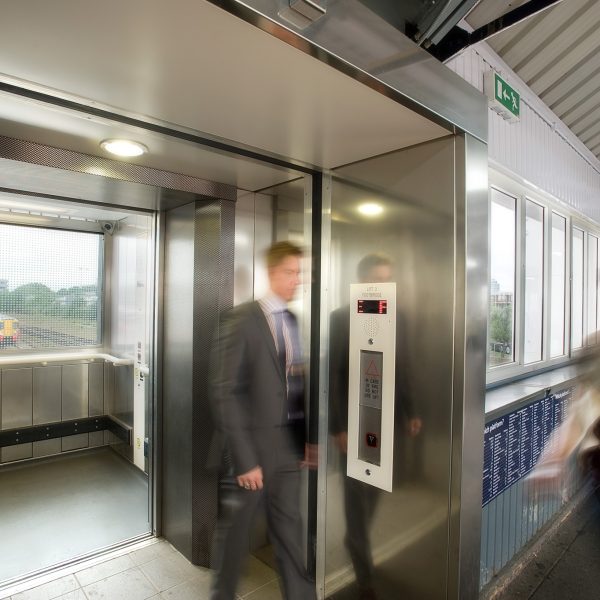 Providing an unobstructed, obstacle free access route from passenger 'drop off' to train is a requirement for all rail infrastructure operators. We have designed and installed over 30 Access for All (AfA) rail station upgrades and understand the critical elements for success.
Well planned, designed and executed schemes ensure safe and efficient operation of the railway is maintained at every stage of the works.  Early collaboration and consultation with operators and maintainers drives fully informed decision making leading to safe and efficient whole life solutions.
Structural refurbishment of existing assets from buildings to foot, road or rail crossings and piers can be challenging in terms of obtaining accurate as-built data, assessing the structure, and scoping and designing the works.
Access is often restricted and until the area is exposed it may be difficult to quantify the scope.
A collaborative open approach is often the most efficient way to procure this type of work. The extent of repairs and protection can prioritised in line with budgets to provide the best whole life solutions. We promote the use of BIM Field and Glue as excellent tools to manage quality, record and share data and aid decision making. The resulting 3D model provides an accurate record for decisions on future asset enhancement.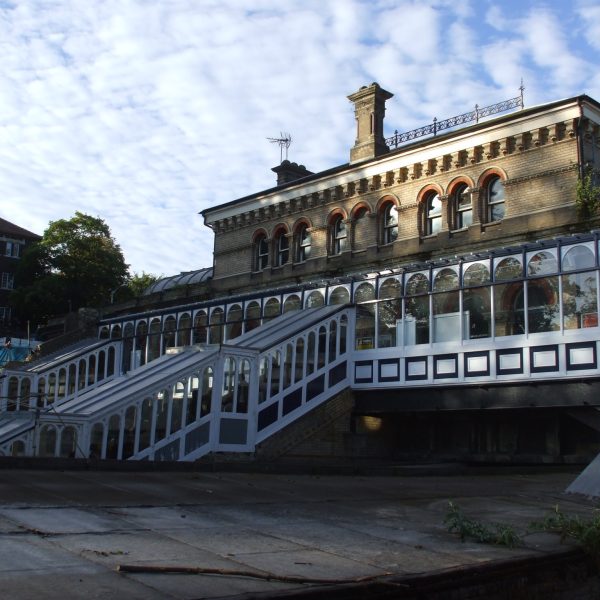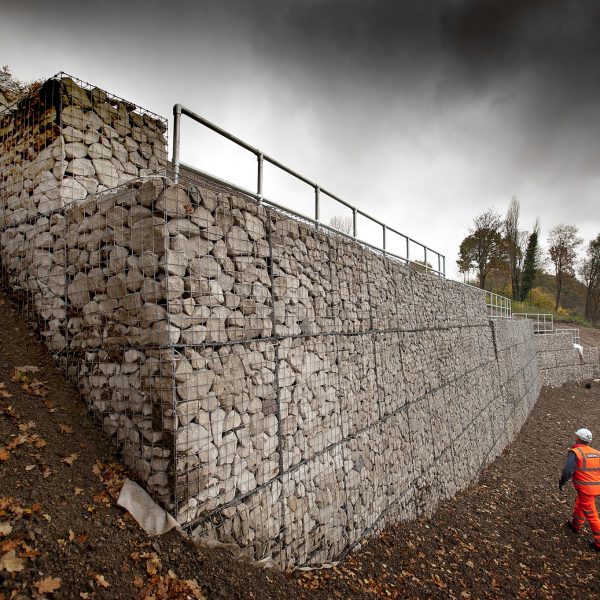 Whether it is a planned retaining structure to road or rail infrastructure or a reactive embankment stabilisation we work with customers and suppliers to determine the most efficient solutions.
Temporary works are reduced or even eliminated where possible, and design can be accelerated. Our piling specialists are part of the team during design development to select the best methods and we work collaboratively with the rail operational teams to reduce disruption.
On Network Rail's Wessex Route, an embankment failure response protocol operates 24/7. Agreed processes ensure the operational railway is up and running safely in the shortest time.