Repairs and strengthening, replacement or something entirely new, we approach each project with ingenuity and precision.
Structures are a passion and a strength, and we relish projects where others may shy away. Whether it's repair and strengthening, a replacement or a new bridge, we approach each one with clever ideas and meticulous attention to detail.
We integrate with the customer's team and engage with our specialist suppliers to develop the most cost-effective solutions which keep traffic and trains moving and keep everyone safe.
New & Replacement Bridges
Whether replacing an existing bridge, providing a new structure, completing a structural repair or undertaking structural maintenance, we take the same collaborative approach to minimise disruption and keep the public moving.
With over 200 bridge schemes completed, every solution meets specific customer needs and is designed to manage risk and maintain safety. Designs, specifications and methodology integrate modern methods of construction along with information gained from wider consultation with operators and maintainers.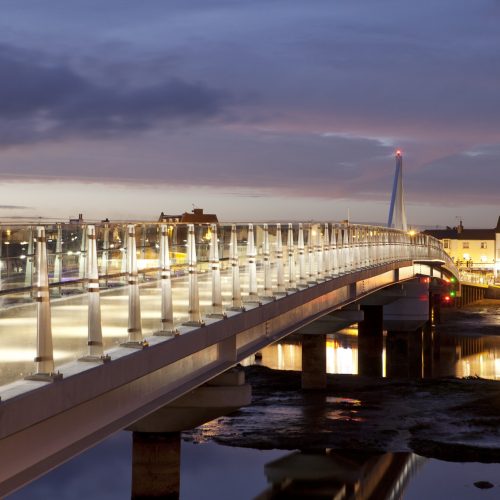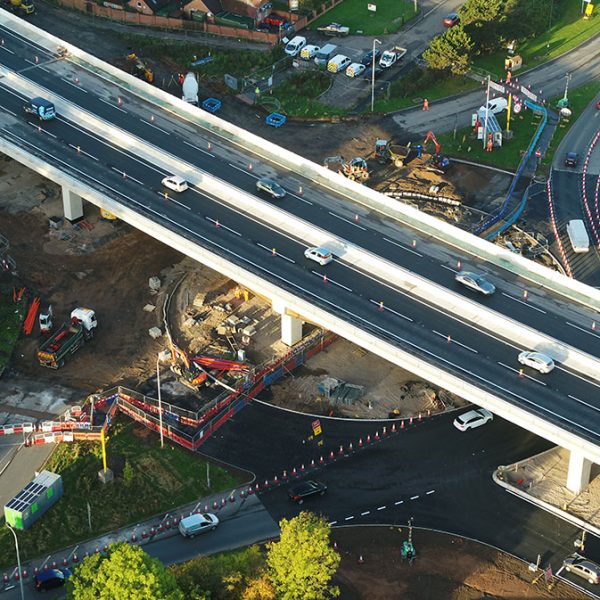 Roundabouts and flyovers have a significant role to play in both easing traffic flow and helping to reduce the impact of vehicle emissions by reducing standing and idling times.
Whether the need is for new approaches or revision/repair of existing assets, our holistic approach and collaboration with all stakeholders ensures the best possible solution to the challenge of upgrading these essential elements of the road network.